Family: The cherished framework of our Heritage culture and one of the big reasons I was drawn to work for this company. Healthy, loving families come in many forms, foster families being one.
 . 
Foster Kids & Families
On any given day in the United States, nearly 424,000 children live in foster families. Foster families open their homes to provide a safe place for kids who've experienced physical, sexual or emotional abuse, neglect or other dramatic family disruption. Research shows that kids who experience highly stressful, traumatic experiences in their young lives have a higher risk for chronic health problems, mental illness and substance use problems in adolescence and adulthood. Early abuse can also negatively impact educational achievement, job opportunities and earning potential. However, a stable, supportive relationship with an adult can help children do well, even when they have faced significant hardships.
 . 
Supporting Foster Families
May is National Foster Care Month, a cause near and dear to our Heritage family. Several employees serve as foster parents and other advocates, and we have former foster kids — including myself — among us too. To show our support for foster kids and families, our collective Heritage family is conducting a Give Bag collection May 2-20. The focus on foster support also aligns with the work of the J. E. Fehsenfeld Family Foundation (JEFFF) and is squarely in the center of Heritage's strategic giving pillar which focuses on thriving children.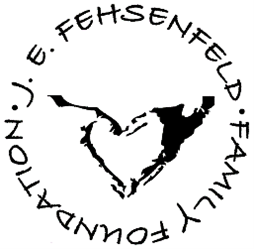 Lisa Ziemba, President, J.E. Fehsenfeld Family Foundation shared, "I'm excited to see The Heritage Group companies supporting an issue that is so important to the family foundation. For many years, JEFFF has provided regular support to a variety of foster care organizations across the country."
 . 
Families in the Trenches
Mike Wagley, plant operator at Asphalt Materials Inc.'s Warsaw plant, and his wife, Misty, have served as foster parents for 16 years. The children they've taken in through the program have ranged in age from 1 year to 17 years old. "Most kids only come into the home with a bag of clothes to their name," Mike shared, "and most of the clothes aren't fit to use." Mike and Misty help their foster kids find a sense of normalcy by encouraging them to participate in school activities, sports and music. As a foster family, they enjoy going bowling, camping and visiting local racetracks.
Brandon Roll, leadman at US Aggregates' Flat Rock quarry, and his wife, Rachel, saw a post on social media about the number of foster children in Indiana and the lack of available homes. In their hearts, they knew they had to do something. For one year, they've been foster parents and have welcomed 14-year-old twin girls into their family. When asked what items would be most helpful to collect for foster kids and families, Brandon suggested, "Clothes are always good (our foster children came to us with hardly any), gift cards for the foster kids so that they can purchase things that they want — this also gives them the chance to make decisions in a time when a lot of decisions are made for them — and their favorite candy and snacks." He added, "Tickets to sports games, amusement parks, the zoo, etc., are a great gift! These fun times empower kids to be kids, something many foster children desperately need!"
Todd Hillard, senior purchasing manager for Asphalt Materials Inc., and his wife, Keely, had a desire to give back and began opening their home to kids in need last year. They currently have two foster kids, ages 2 and 4. Todd described the 2-year-old as quiet, sneaky and silly and the 4-year-old as energetic, caring and wild. Both children enjoy parks and playing. Regarding the May give bag collection for foster kids and families, Todd said, "I'm glad that our organization is supporting those in need. Foster families need support through both material needs and emotional needs."
My Own Family
I was a foster kid, too. I was part of the system my entire adolescence, in and out of different children's homes, institutions and foster care as the cycle of poverty and addiction kept getting ahold of my young single mother. Her rights were eventually terminated when I was 13, and I aged out as a ward of the state with early emancipation at 17 years old. It wasn't an easy time for me. I felt abandoned, like no one loved me or cared enough to protect me and help me succeed. So, personally, my heart goes out to the kids who are part of the system. It is hard to understand that this time won't last forever when you are living through it.
The truth is countless people gave to me, from a kind word to a space in their home. Those experiences shaped me into who I am today. With my husband of 31 years, I've established a home where our children know the door is always open. I am an exception to the statistics. I had nothing when I was released at age 17. I worked retail to survive. It wasn't until I was in my 30s while working full time at Riley Children's Foundation that I put myself through Indiana Wesleyan's evening adult program to earn a business management degree. Much of what I've been able to accomplish for my own family has been a result of hard work and becoming a part of this big Heritage family nearly nine years ago. I am grateful that they bet on me!
My work on the Social Impact Task Force and research into children in need of services recently led me to complete training with the Morgan County CASA program. I now serve as a court-appointed special advocate for abused and neglected children in my county.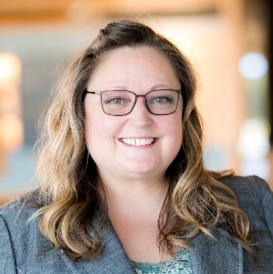 Submitted by Patti Gault, Strategic Communications Director, Heritage Construction + Materials; Vice Chair, Social Impact Task Force, The Heritage Group