We invest in early and growth stage companies developing advanced materials and systems for transportation infrastructure, environmental services, and specialty chemicals.
We also support innovation and growth across The Heritage Group by investing and partnering with private companies developing new technologies and approaches in both our core and adjacent markets.
HG VENTURES INVESTMENT APPROACH
HG Ventures will invest at the pre-revenue and pre-product stage, but we want to see the beginnings of a dedicated, full-time executive team. Our geographic focus is in the United States, but we are open to opportunities in other countries.
Generally, HG Ventures will invest up to $20 million in each portfolio company, but we have the ability to invest more depending on the opportunity.
Further along the company stage spectrum, we look to partner with growing businesses that are disrupting traditional industries – be it through new processes, technology, or materials. We excel in partnering with visionary entrepreneurs to leverage our resources and capital to achieve dramatic business growth.
We are flexible with regard to initial investment amounts, including participation in relatively small financings. We take a long-term approach to building value. We focus on value creation milestones with no fixed expectations for liquidity.
Our team has the capability to lead and structure financings, but we will also follow other investors into a syndicate.
We will be actively involved in helping companies grow and will take board seats when appropriate.
We apply strict confidentiality policies and procedures to protect private company information. All proprietary information is secured within a small, defined group of HG Ventures professionals and is not shared with others in The Heritage Group unless authorized by our entrepreneur partners.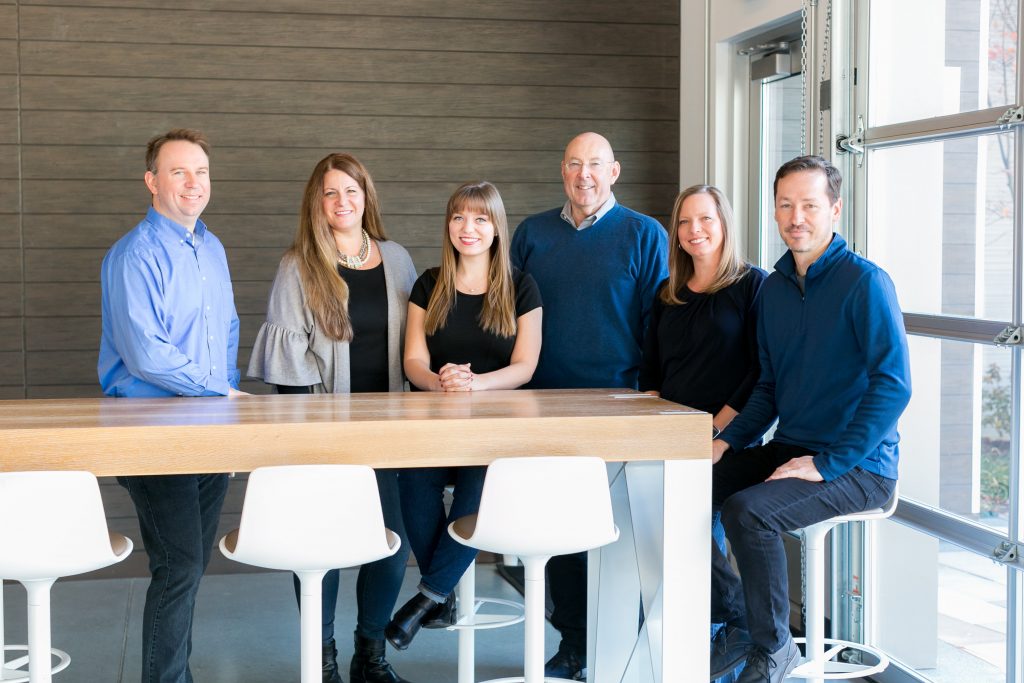 Jonathan Schalliol
Director, New Ventures / Director, Heritage Group Accelerator Powered by Techstars
---
Since joining THG, Jonathan Schalliol has performed multiple corporate development roles, most recently as Director, Strategy + M&A. Prior to THG, he served as Global Business Strategist for Plug & Play after serving for seven years as Chief Financial Officer and Vice President, Business Development for WisdomTools, an early leader in geospatial data and augmented reality technology. Jonathan has also worked in investment banking for Merrill Lynch, management consulting for Ernst & Young, and marketing for Apple. He is an active member of the local entrepreneurial community and has been a board member of TEDxIndianapolis, a member of HALO Capital Group, the Association for Corporate Growth and the Indiana Venture Club, and periodically lectures at the Kelley School of Business. Jonathan received an MBA in Entrepreneurship & Corporate Innovation from the Kelley School of Business with honors, and he received a BS in Business from the Kelley School of Business, where he was named Chancellor's Scholar.
Sarah Minnick
Senior Administrator, New Ventures & HG Ventures
---
Sarah serves as the Senior Administrator on the New Ventures Team. She joined The Heritage Group in 2016 as the Executive Assistant to the People + Organization EVP and team. Sarah has over 12 years of experience as an Executive Assistant supporting C-suite level leaders in diverse environments. She holds a Bachelor of Science degree in Criminal Justice from Indiana University and is a Delta Gamma.
Kip Frey
Executive Vice President, New Ventures / Managing Director, HG Ventures
---
Kip Frey serves as Executive Vice President, New Ventures at The Heritage Group. Prior to joining The Heritage Group, Kip was Vice Provost for Innovation & Entrepreneurship and Professor of Law and Public Policy at Duke University. In addition to his duties at Duke, he has served as CEO of 7 start-up companies and was a partner at Intersouth Partners – one of the largest and oldest venture capital firms in the Southeast. A lawyer by training, he practiced intellectual property law before joining Turner Broadcasting System in the early 1990's. While at Turner, he ran several business units and contributed to the acquisition of Castle Rock Entertainment, the formation of the Cartoon Network, and the construction of the MGM Grand Hotel. He is a Phi Beta Kappa graduate of the University of Southern California and of Duke Law School, where he served on the Duke Law Journal. He has served as a director of more than a dozen public and private companies.
Ginger Rothrock, Ph.D.
Senior Director, New Ventures / Principal, HG Ventures
---
Before joining HG Ventures, Ginger served as Vice President of Technology and Commercialization at RTI International, one of the largest contract research organizations in the world.  In that role she oversaw the commercialization of a $1 billion portfolio of R&D and served as a mentor and coach to numerous scientific innovators.  She is also a serial entrepreneur who has started several successful companies, including Liquidia Technologies that had its IPO in August 2018. Ginger is an accomplished scientist, graduating with a B.S. in Chemistry from Furman University and a Ph.D. in Polymer and Analytical Chemistry from the University of North Carolina at Chapel Hill.  She is active in Women in STEM organizations and is extremely passionate about mentoring scientific entrepreneurs.
John Glushik
Vice President, New Ventures / Managing Director, HG Ventures
---
John Glushik most recently served as the Managing Director of the Duke Angel Network and General Partner at Intersouth Partners. John's work has covered all aspects of venture investment and portfolio management. He has 19 years of experience leading venture financings and managing successful liquidity events. John was an active member of the Research Triangle entrepreneurial community, serving on the boards of the North Carolina Council for Entrepreneurial Development, the Southern Capital Forum, the Florida Venture Forum, and a chairman of the Atlanta Venture Forum. He holds a B.S. in mechanical engineering and materials science from Duke University, an M.S. in aeronautics and astronautics from the Massachusetts Institute of Technology, and an M.B.A. from the J.L. Kellogg Graduate School of Management at Northwestern University.
NICK ARNOLD
Associate, New Ventures & HG Ventures
---
Nick Arnold serves as an Associate in the New Ventures Group. He has spent over 5 years working in financial services with his most recent experience leading middle market senior debt financings for PNC Financial Services. Passionate about connecting with entrepreneurs in his community, he is an active member with the Association for Corporate Growth and the CFA Institute's Indianapolis chapters. He also serves on the finance committee for Brooke's Place, a nonprofit supporting grieving children who have lost a loved one. Nick holds a B.A. in Economics from IUPUI, an M.S. in Finance from Saint Xavier University, and an M.B.A. in Entrepreneurship & Innovation from Butler University. He is sitting for the CFA Level II exam in 2021.
THE HERITAGE GROUP ACCELERATOR POWERED BY TECHSTARS®
Many of the industries that serve our most basic needs, from industrial production to environmental services, are facing renewal and disruption through innovations in materials, processes and business models.
This megatrend in the modernization of legacy enterprise creates massive potential for value creation along the intersections of materials science, specialty chemicals, remediation methodology, energy production and systems automation.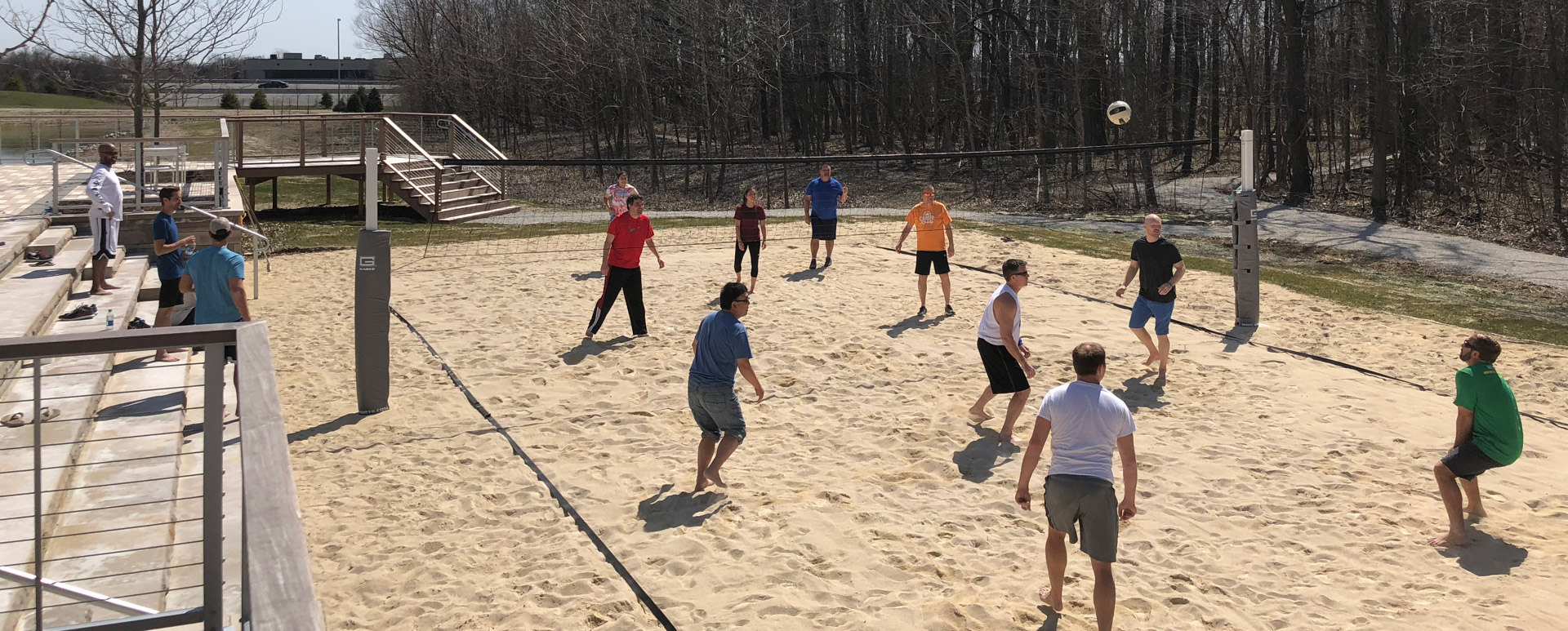 The Heritage Group Accelerator Powered by Techstars ® supports companies seeking to disrupt existing markets by pioneering the next generation of solutions across this spectrum.
Participants in the accelerator will have the opportunity to work not only with dozens of highly knowledgeable mentors in a variety of industry-specific specializations, but also with The Heritage Group's enterprise-wide research and development team.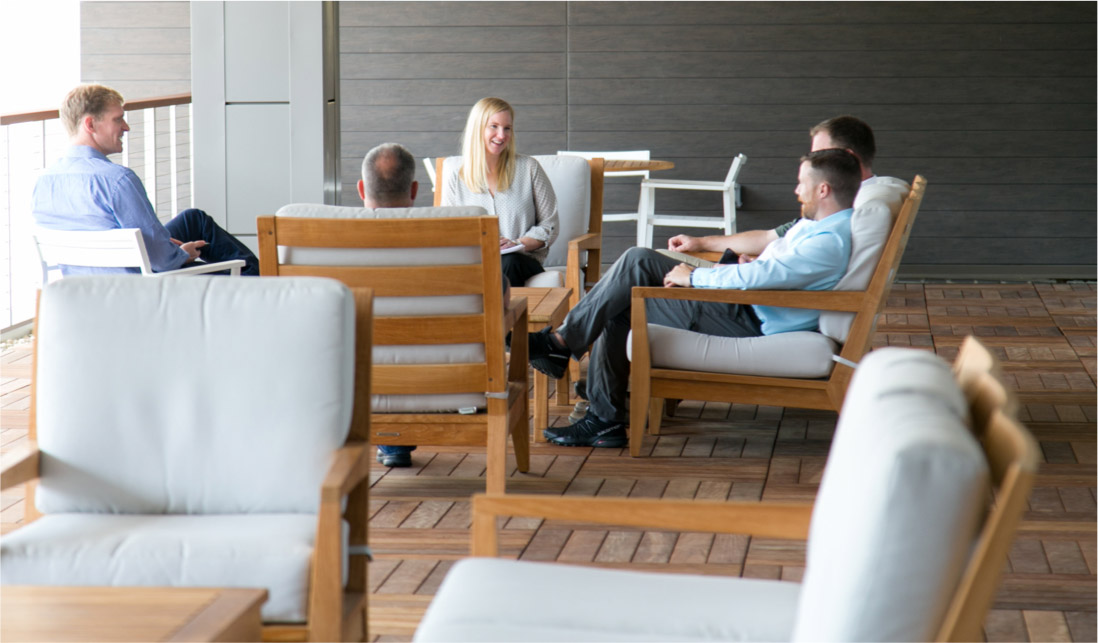 Accelerator companies will work in The Center, the Heritage Group's catalyst for growth.  The Center is a place where our people, partners, and customers are engaged and inspired to build relationships, solve problems, and explore new opportunities.
Are you interested in learning more about our accelerator? Please visit us here or contact us.
Techstars ® FAQs