Transportation
Infrastructure & Materials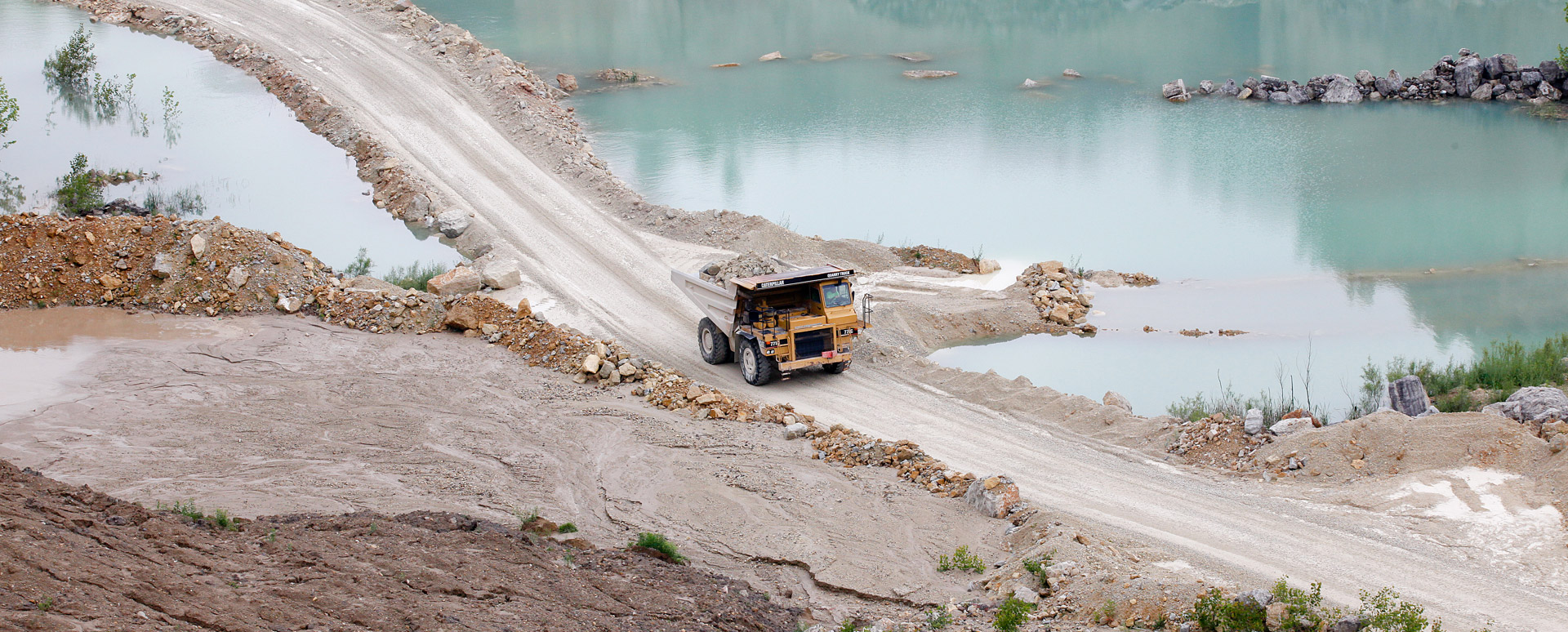 The Heritage Construction + Materials division is a collection of companies that provide innovative, high-quality road construction materials and services and scientific research for a wide variety of customers.
For more than 65 years, Heritage Construction + Materials companies have been integral in building roads, bridges, and commercial projects across the Midwest.
Our focus on sustainability, business excellence, and talent are what drive us every day. Our common pursuits, shared values and bold strategy connect our businesses. We thrive because of our people because we are one family. One HC+M.
CONSTRUCTION
Our construction team is a fully integrated highway, heavy construction, asphalt-paving, concrete-paving and site development general contractor. We provide construction services throughout the state of Indiana and the Midwest. With over 2,000 employees, we are leaders in asphalt and concrete paving, repair and maintenance, bridge construction, excavation, development, and more.
ASPHALT
Since 1956, we have been leaders in the formulation, manufacturing, research, and development of asphalt binders and emulsions. Today, with nearly 400 team members in twenty-four locations across seven states, we are focused on building longer-lasting, safer roads. Our asphalt team excels in pavement preservation techniques and construction services, focusing on the production of hot mix asphalt, emulsions, binders, sealants, and specialty products like J-Band, a void reducing asphalt membrane and AMIGUARD, a rapid penetrating emulsion.
AGGREGATES
With over 200 employees across more than 20 Indiana-based quarry operations, we have produced crushed stone, sand, gravel, and specialty materials for more than fifty years. Our products are the primary component in road construction, asphalt and ready mix. They are also used for erosion control and agriculture. Our aggregates group creates more than a hundred products engineered for maximum quality, consistency, and sustainability.
RESEARCH
Our in-house research and development team is globally recognized for its' industry-leading innovation and is responsible for the formulation, engineering, design, and testing of many asphalt and paving products, industrial hygiene products, and analytical chemistry analysis. Our experts partner with industry associations, as well as local, state, and federal research projects.
J-Band sets the standard as a Void Reducing Asphalt Membrane (VRAM) or Longitudinal Joint Sealant (LJS). But unlike other treatments, it significantly reduces air voids in longitudinal joints from the bottom up – literally. This not only extends the life of the joint, but improves the performance of the entire pavement.
Longitudinal joint cracking has long been a problem for not just engineers and applicators, but the communities they live in. Thanks to collaboration between state transportation agencies, industry experts at Asphalt Materials, Inc., and the leading-edge laboratories at Heritage Research Group, it's easier than ever to preserve your investment.